OUR PRODUCTS


OUR SERVICES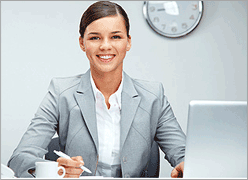 About us
SLYONLINE Solutions is a Brisbane based CCTV and Electronic Security solutions business with a focus on 'Enabling People with Technology'. We provide commercial electronic security and surveillance solutions to all types of industry, including Special Events, Mass Gatherings, Medical, Commercial and Industrial. SLYONLINE specialises in providing high quality video evidence through the installation of High Definition IP CCTV Surveillance Systems.
Contact us to discuss a custom package that integrates into your existing Security Systems or to provide a complete upgrade to the latest technologies.
Testimonials
"SLYONLINE SOLUTIONS have serviced our property for the last 1 ½ years and have carefully managed the growth of our IT infrastructure to meet our increasing demands. We have found them extremely reliable and very cost efficient. With regular monthly maintenance and occasional software upgrades the network has run flawlessly ...
"The service Suncorp Stadium has received from SLYONLINE has been exceptional. Damien's expertise, professionalism and appreciation of our requirements provided us with a surveillance and security solution which satisfied our needs beyond expectation. His product knowledge and flexibility meant we were able to implement the additions and changes without negatively ...